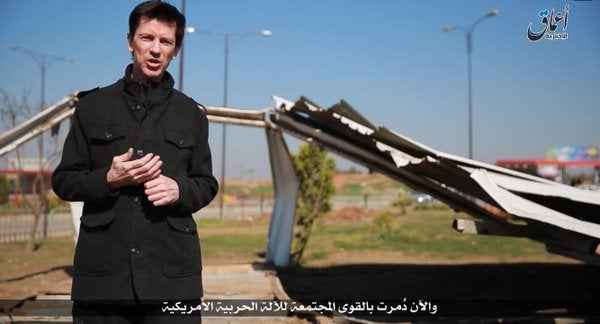 That's what UK Security Minister Ben Wallace told reporters on Tuesday when he was explicitly asked if Cantlie-named by Wallace as the most high-profile British hostage currently-is thought to be alive.
He said previous statements by United Kingdom officials had hinted that the Briton was probably dead, and Security Minister Ben Wallace has not explained why he believes Mr Cantlie is still a captive.
The last public sighting of Mr Cantlie was in a 2016 video but a Kurdish official said last month that he was still believed to be in Syria.
Mr Cantlie is the last remaining United Kingdom hostage held by IS. Several were killed, and others released after ransoms were paid.
The group used Cantlie to present a series of propaganda videos for the group beginning two years after his capture.
Читайте также: Top US general says Trump did not consult him on Syria announcement
In January, Syrian Democratic Forces (SDF) director, Mustafi Bali, was quoted as saying that Cantlie "is still alive and is moving around" the Syrian province of Deir Az Zor.
Cantlie, was covering the conflict on a freelance basis when he was taken by militants alongside American journalist James Foley.
The masked man responsible for those killings, British national Mohammed Emwazi, was later killed in a United States attack on the Syrian city of Raqqa.
He was captured first in July 2012 but escaped with help from the Free Syrian Army.
При любом использовании материалов сайта и дочерних проектов, гиперссылка на обязательна.
«» 2007 - 2019 Copyright.
Автоматизированное извлечение информации сайта запрещено.


Код для вставки в блог