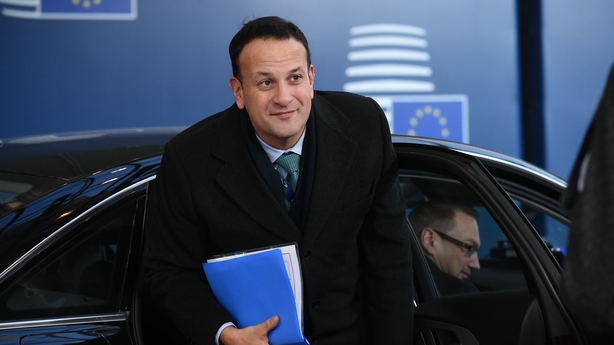 He said he did not mean to offend May and his comments describing the British position as "nebulous" referred to the broader state of the Brexit debate in the United Kingdom.
There was nothing nebulous about Theresa May's request to her fellow leaders last night, whatever Jean-Claude Juncker says.
Frustrations boiled over during a "robust" exchange with the European Commission President after claims he'd complained her demands were "nebulous and imprecise".
Arriving at a meeting of European leaders in Brussels this morning, May was filmed approaching Juncker and having what looked like a frosty exchange with the EU chief, in which she appeared to say: "You called me nebulous".
She added that there there was more work to be done on obtaining further assurances.
Police find shovel sought in Grace Millane murder investigation
The 26-year-old man charged with her murder, who can not be named, is due to appear in court again next month. Yesterday the relative's statement said it would be the only time they would publicly address the issue.
Giving a lunchtime press conference in Brussels, amid an atmosphere of recrimination, May said that her discussions with colleagues "have shown further clarification and discussion is in fact possible" and that she would be holding more talks "in the coming days".
"What came out of that was his clarity that actually, he'd been talking - when he used that particular phrase - he'd been talking about the general level of debate".
"So we would like, within a few weeks, our United Kingdom friends to set out their expectations for us because this debate is sometimes nebulous and imprecise and I would like clarifications".
But the prime minister's Brexit deal - which was dramatically pulled from the House of Commons floor on Monday as it became clear Mrs May had no chance of passing it - is in tatters. "European Union council chief Donald Tusk also intervened to jibe that the leaders of the bloc had treated Mrs May with 'greater respect and empathy than some British MPs". We can add clarifications but no real changes. The DUP Brexit spokesman also confirmed he would not vote for Theresa May's withdrawal agreement in January, if it is not renegotiated or changed.
Cabinet office minister David Lidington rejected that idea and defended Mrs May's handling of the talks, telling Today: 'Anybody who has heard Theresa May in debate, anybody who has heard her around the cabinet table, knows there is a very clear plan'.