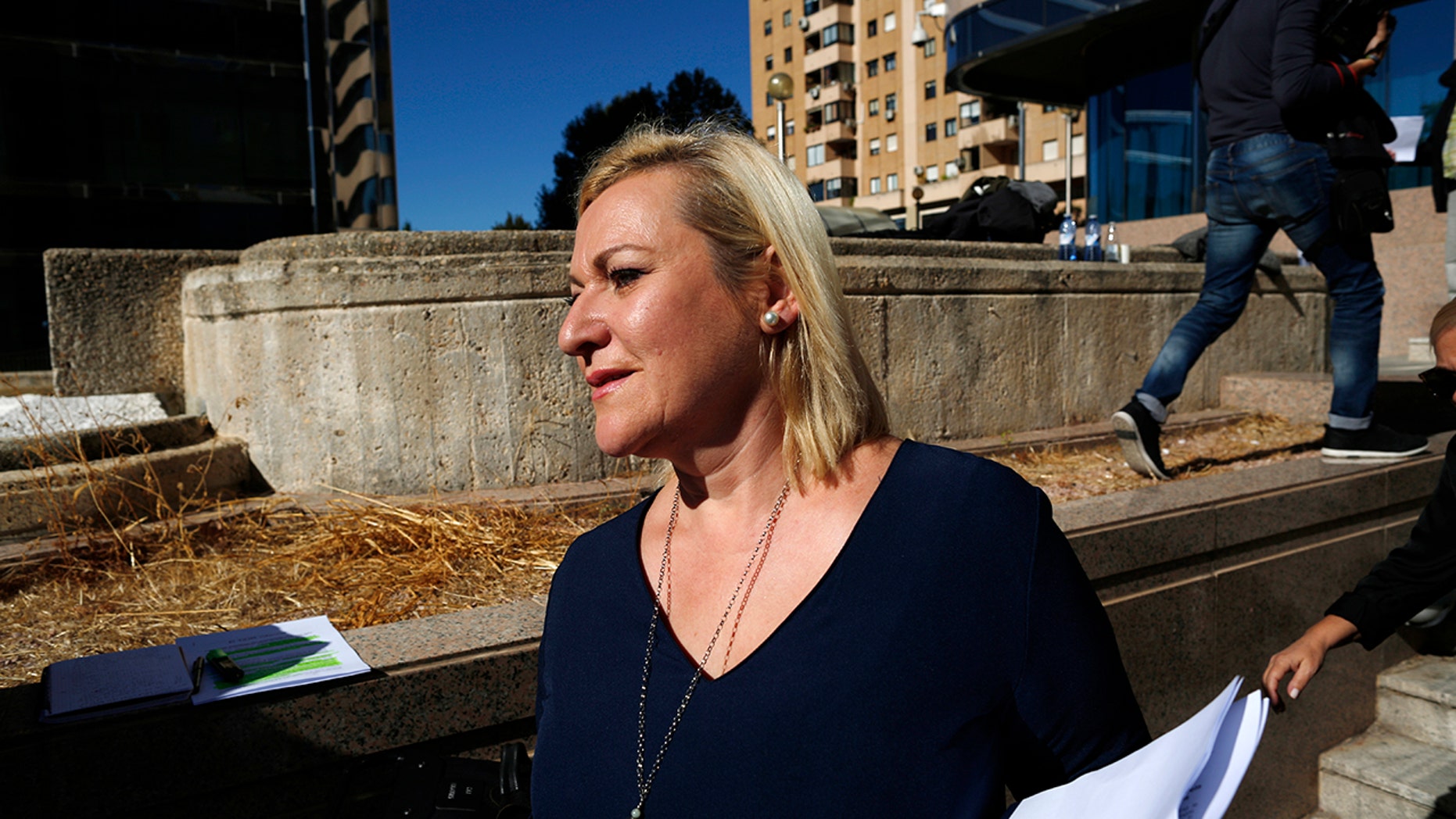 A Spanish doctor who stole and sold a baby during the country's dictatorship has avoided punishment because the statute of limitations has expired.
Ines Madrigal, who alleges she was one of Spain's "stolen babies" and has taken former doctor Eduardo Vela to court for falsifying her birth certificate to give her to her adoptive mother, walks out of the court after receiving the verdict in Madrid, Spain, October 8, 2018.
The statute of limitations imposes deadlines on courts to complete legal proceedings.
The Madrid court said Eduardo Vela was responsible for abducting Ines Madrigal in 1969 and forging official documents before the newborn was handed to her adoptive parents.
Monday's verdict is Spain's first in relation to the wide-scale child trafficking that took place from the onset of the country's Civil War in 1936 to the death of dictator Gen. Francisco Franco in 1975.
The right-wing regime waged a campaign to take away the children of poor families, prisoners or political enemies, sometimes stripping women of their newborns by lying and saying they had died during labour.
Turkey summons Saudi ambassador over journalist's disappearance at consulate in Istanbul
Khashoggi's apparent detention threatens to become a flash point in relations between Turkey and Saudi Arabia. The Washington Post , which Khashoggi writes for, said it was "extremely concerned" about him.
Vela, who was the director of a Madrid clinic considered at the epicentre of the scandal, denied the accusations during this year's trial.
Speaking outside court after the ruling, Ms Madrigal said: "We are going to appeal the Supreme Court because we do not agree with the sentence, but we can not forget that it's the first sentence, ever known in history, that proves that a baby was given to someone with a false identity".
Prosecutors had called for him to face an 11-year prison sentence. Madrigal's biological parents were never found.
"I'm happy because the judges are acknowledging that there was theft, that I was taken away from my mother, but I didn't think they would stop short of convicting him", she told reporters, adding that "the judges should had been fearless".
Spain only started investigating the "stolen babies" cases a decade ago, when National Court magistrate Baltasar Garzon opened a probe on the more than 30,000 children that were under the care of the regime.