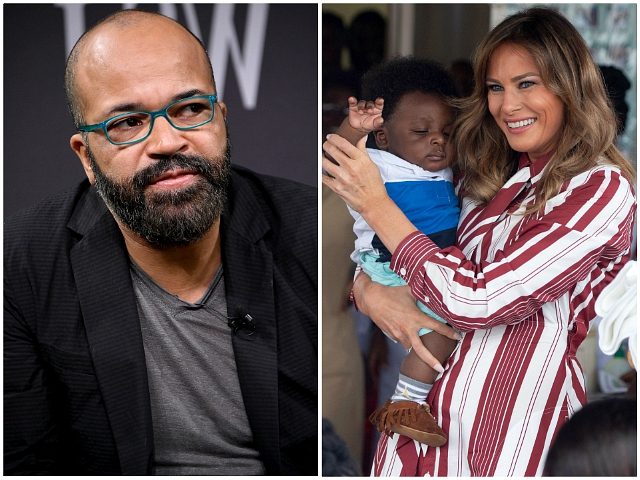 First lady Melania Trump is greeted by Ghana's first lady, Rebecca Akufo-Addo, as she arrives at Kotoka International Airport in Accra, Ghana, on october 2, 2018.
First Lady Melania Trump shared tea with her counterpart Tuesday in Ghana as she embarked on the first leg of her five-day solo trip to the African continent.
She would also be making a donation to the facility.
She is expected to emphasize the health and education of children as part of her "Be Best" platform that she launched in May. The two women traded gifts: a White House tray in a signed leather case for Akufo-Addo and a Kente cloth and artifacts for Trump.
Federal Bureau of Investigation agent shot by booby-trapped wheelchair: 'Much like a scene from…Indiana Jones'
The wounded agent was rushed to a nearby hospital where X-ray results showed a.410-gauge shotgun pellet embedded in his leg. According to OregonLive, the agent yelled 'I'm hit!' when blood started gushing from his leg.
We love a good theme as much as the next person, and apparently, so does First Lady Melania Trump. The two first met last week in NY at a reception on the sidelines of the UN General Assembly, where Mrs. Trump spoke about her upcoming trip. She will visit Kenya, Malawi and Egypt before returning to the United States at the end of the week.
Mrs. Trump's visit opened in low-key fashion.
The first ladies are meeting privately at Ghana's presidential palace, Jubilee House. "I don't think I have ever heard her name, Melania". Mrs. Akufo-Addo, I look forward to visiting your country and know we will find ways to continue working together even after my visit.