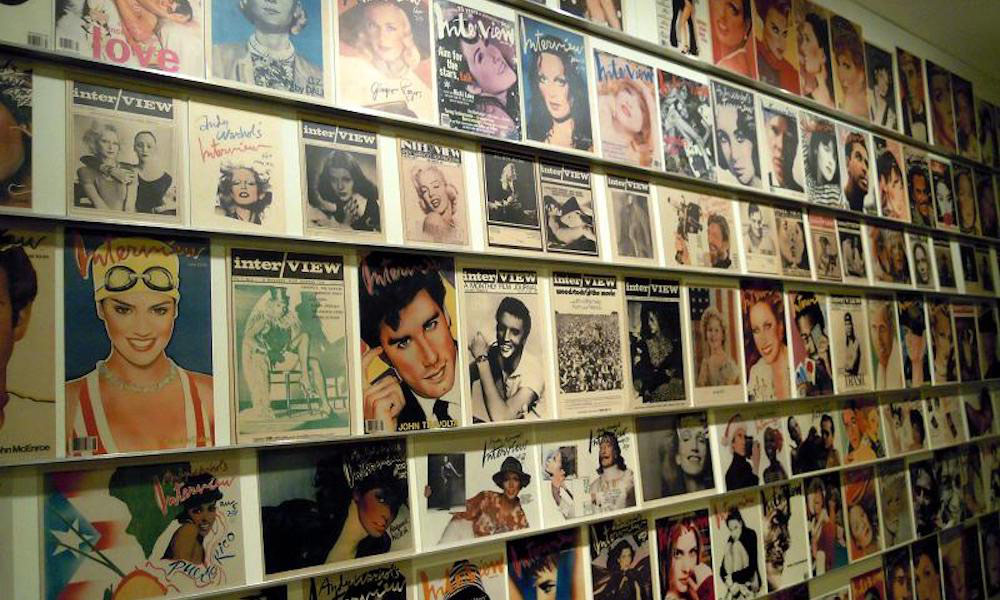 Several staffers posted on Twitter this morning that the magazine had folded.
While Interview's history has been tarnished in recent years as a result of these alleged misdeeds, the publication had been celebrated for its cutting edge approach, including a willingness to celebrate queer artists and LGBT allies by placing them on the cover.
Interview magazine, the famous art, fashion, entertainment and pop culture journal of downtown NY founded by Andy Warhol in 1969, has closed down, according to company sources.
Baron resigned from Interview in April after almost 10 years at the glossy publication. He said in court papers that he had been hired to save the magazine in 2009-and he did, upping the circulation to over 200,000 subscribers.
Yesterday, Interview, Inc. (the "Company"), which owns and publishes Interview Magazine, and its two holding companies, sought protection under Chapter 7 of the United States Bankruptcy Code.
Longtime employee Deborah Blasucci is suing the company under claims that she was sacked for making too much money, and three other female employees have accused creative director Karl Templer of "overstepping professional lines", though Templer denies these accusations. Interview also allegedly owes his stylist wife Ludivine Poiblanc $66,000.
Commemorative coin struck for Trump-Kim summit
Stony faced, Donald Trump stares down a smiling Kim Jong-un in a high-stakes scene, unfolding entirely on the surface of a coin. Secretary of State Mike Pompeo over the past two months have apparently failed to yield much clarity on Kim's intentions.
In addition, Jane Katz, a former associate publisher, claims Interview owes her $230,000 in unpaid fees and that she was also unjustly fired, and the former president of the magazine Dan Ragone also stated that Interview owes him $170,000.
The end of the road came after a locked out for non-payment of rent, a lawsuit brought by a former editorial director over back pay Meanwhile, allegations of sexual harassment and misconduct have been levelled against former creative director Karl Templer.
The magazine was purchased by Brant Publications in 1987 after Warhol's death. In November 2016, the long-time employee Deborah Blasucci filed a multi-million dollar lawsuit against Peter Brant and his daughter Kelly Brant, the president of Interview, reported by Page Six in February.
Once referred to as "the crystal ball of pop", Interview has featured a wide roster of cultural and entertainment world figures on its cover: David Bowie, Aretha Franklin, Annie Lennox and Kiera Knightley, to name a few.
In 1980, he sat down with Diana Ross in a NY restaurant.
One of the magazine's other hallmarks was Q & Andy, a list of 15 questions devised by Warhol which celeb contributors often filled out.